The UK's leading foot reader, Jane Sheehan, is delighted to be bringing her 2 day workshop to Lancashire.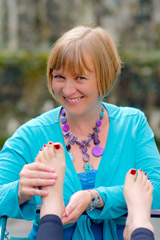 This highly entertaining and intriguing 2 day workshop is given by author, reflexologist and the UK's leading foot reader.
By analysing the shape of the feet and the toes you can discover what your client is really thinking and feeling. Jane will introduce you to simple techniques to enable you to read the hidden messages in the feet. With practice this will help to make your treatments much more holistic by revealing the emotional and psychological secrets and the true personality of the client.
Day 1 covers the theory of Solestry - The Art of Foot Reading and Day 2, the Practical, hands on session, allows you to practice all you learned on Day 1.
Not only will you learn a new skill to add to your holistic therapy toolkit but you'll also be able to earn back your course fees.  If you only conducted one foot reading party for 8 people you would earn £160 for the session.  By the time you conducted your second party you will already be in profit.
Attend this two day workshop then memorise three things a day.  By the end of a month you'll be ready for your first party.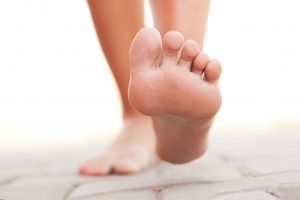 The seminar attracts continuous professional development points (CPD) for reflexologists. Reflexology members of FHT receive 5 CPD credits per day and members of the Association of Reflexologists receive 2 points per hour.  The seminar is a CPD approved course with the CThA (5 points). If you are not a reflexologist you will need to check with your association to see what their position is on whether you can have CPD points for this course, however IFA members have 1 point per hour.
The cost of this workshop is £200 for both days.
As this is a highly sought after workshop interest is already quite high. To avoid disappointment book your place early as places are limited and will be allocated on a first come, first served basis.
Contact Jane
Call on 07739 802175